actsupport @ CloudFest 2018, Rust, Germany, March 10-16
actsupport exhibits at CloudFest 2018 at Booth # G16.  actsupport is one of the Gold sponsors and this time we have Roopa, Sathish, Mike, Vasanth, Sunil and Raj visiting Germany.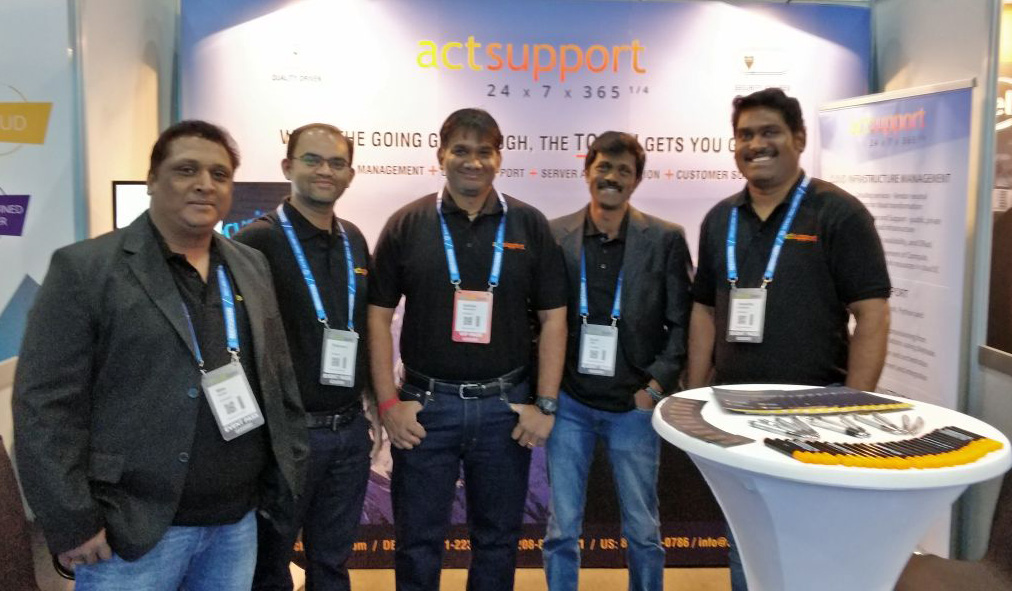 Christmas celebrations 2017
The management of AmulyaInfotech organized the Christmas celebrations at the office with various events like Food Fest and games on 22nd December 2017.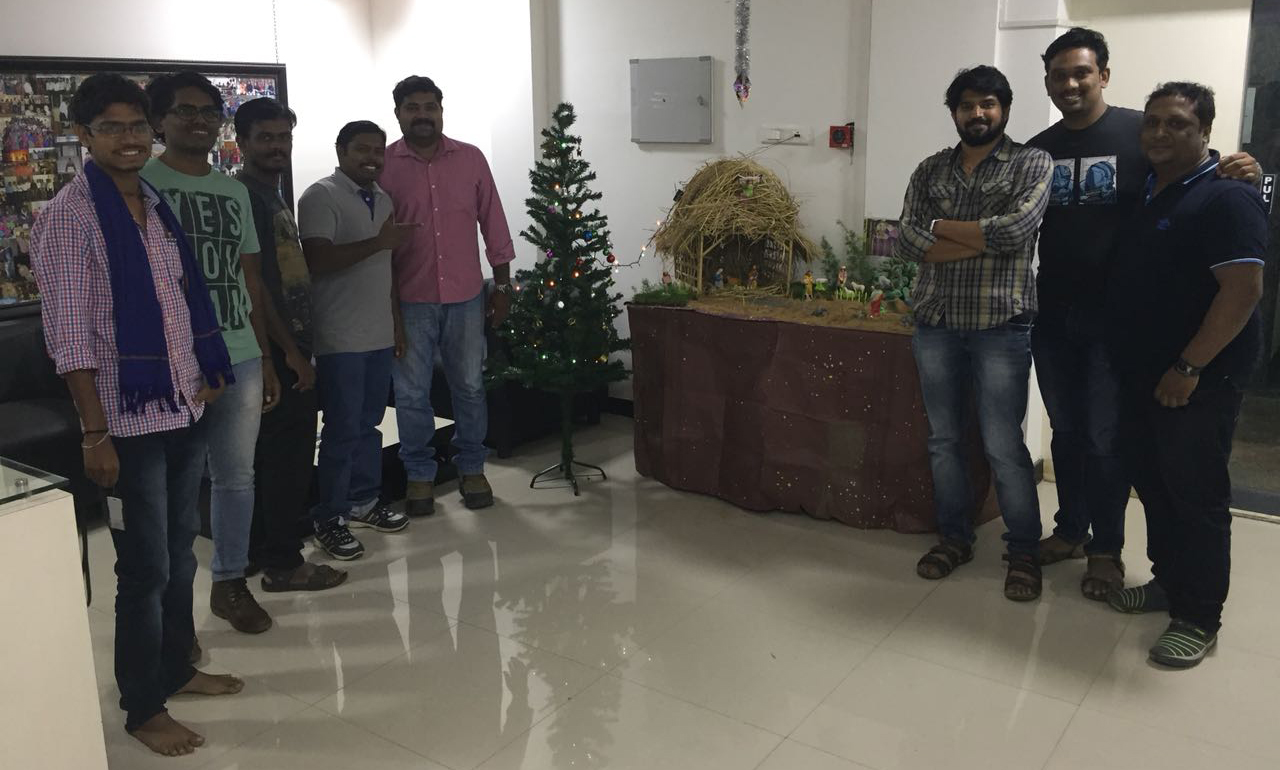 InterACT 2016
AmulyaInfotech organized the "InterACT 2016" at Sobha ClubHouse, Harishree Gardens, Vedapatti. This event is to thank all the staff for their untiring work, especially those who sacrificed so much and put their best efforts at work, even during sensitive days like political protests etc., on 30th December 2016.
AmulyaInfotech Food Fest 2015
The management of AmulyaInfotech organized "Food fest 2015" at the office premises.  The Volunteers prepared different kinds of tasty foods and served it to all staff. The staff and team members enjoyed having a tasty feast on 28th April 2015.
actsupport @ HostingCon 27 July 2015
actsupport exhibits at HostingCon 2015 at Booth # 534. We have Mike Nathan, Head – WHS and Vinoth Kumar, TL WHS, joining our CEO this time to HostingCon, happening at San Diego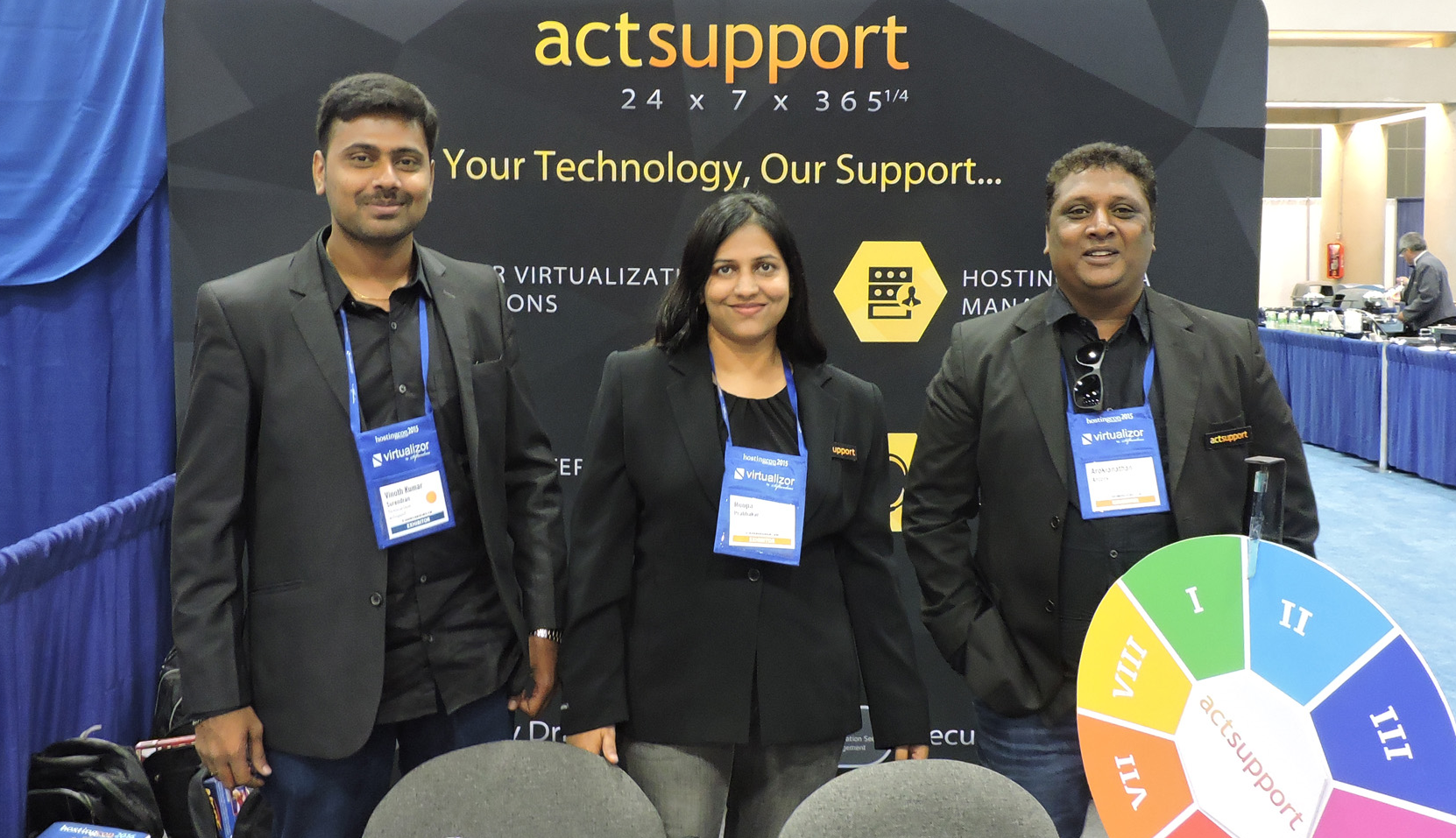 We've moved closer to the city
We moved to a new facility which is closer to the city and easily accessible. This facility is in the city center and much bigger than the previous space. This facility enabled us to have a and a dedicated kitchen. The inaugural ceremony of the new facility was presided over by Mr. JV George, President of Tamilnadu Consumer Welfare Center.
We're very excited about this strategic move and looking forward for a great growth on 18th December 2014.
HostingCon India
Mike Nathan, Head – WHS and Vinoth Kumar attended HostingCon India held at Mumbai on 12th December 2014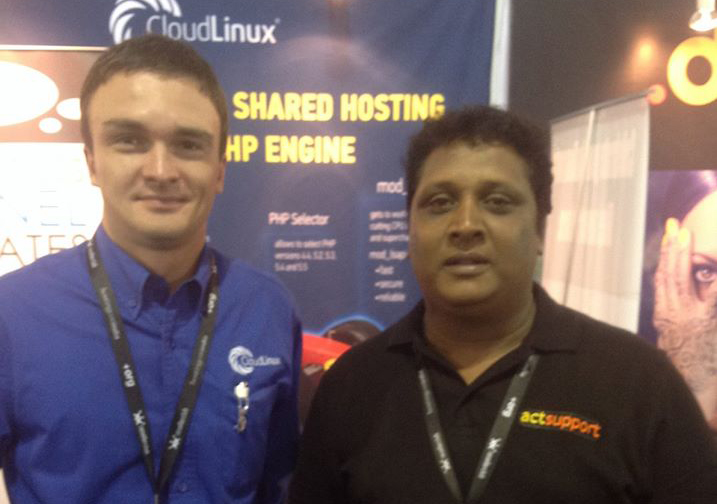 HostingCon 2014
Meet actsupport hosting infrastructure management team at Booth #232. We have Vasanth joining Roopa & Sathish at the HostingCon 2014, happening at Las Vegas.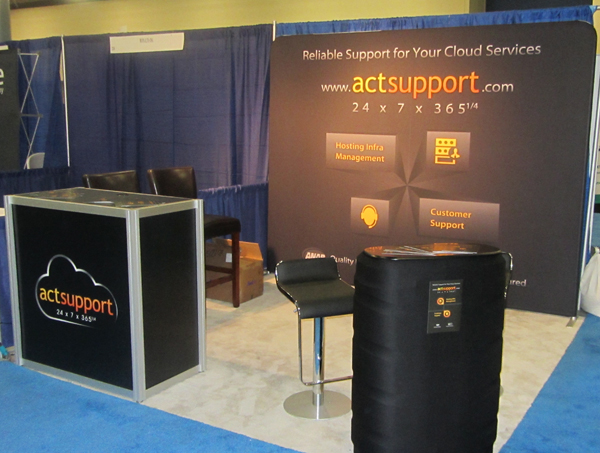 AmulyaInfotech gets the ISO 27001:2013 certificate for Information Security Management System
AmulyaInfotech is now an ISO 27001 2013 certified company. We are proud to be the first company in Tamilnadu and Kerala, to have achieved direct certification in the 2013 revision of ISO 27001 standard by BSI on 11 April 2014
Featured in The Hindu, Metro Plus
Our CEO, Roopa Prabhakar was featured in the Metroplus section of "The Hindu" daily on Mar 13, 2014, Coimbatore Edition. Read more on this article
Global Indian of the Year Award
Our CEO, Roopa Prabhakar received the 'Global Indian of the Year' Award from the former President of India, Smt. Pratibha Devisingh Patil at a conference held in Pune on 19th January 2014
Team AmulyaInfotech visits Malaysia
The management of AmulyaInfotech organized an international trip to Malaysia to appreciate the commitment of the senior members of the team who completed 10 years of service in AmulyaInfotech on 15th November 2013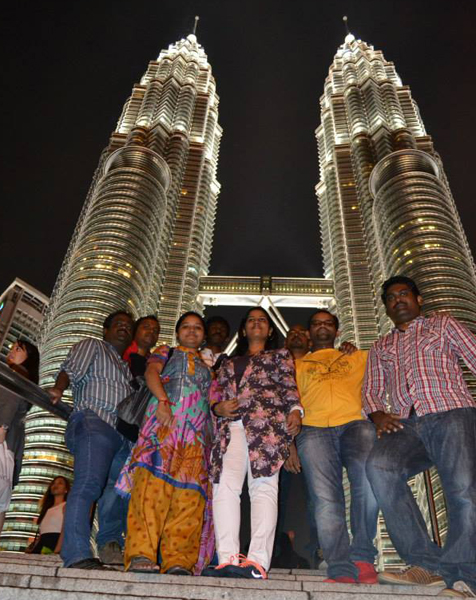 Pride of India Award
Our CEO, Roopa Prabhakar received 'Pride of India' award from All India National utility council in March 2012 for outstanding individual achievements on March 2012.
AMULYAINFOTECH CELEBRATES 10th ANNIVERSARY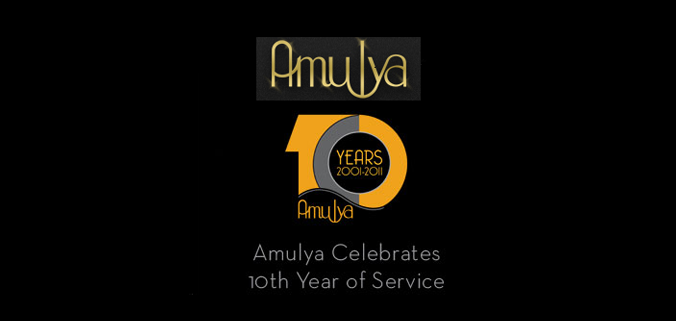 AmulyaInfotech proudly celebrates the successful completion of first decade in 24/7 Outsourcing IT Services/Solutions on December 10th 2011.
Founders and MDs of AmulyaInfotech, Mr.Sathish Saravanan.S & Mrs.Roopa Prabhakar were honored with "Rashtriya Udyog Ratna" award and "Quality Brands Award 2011-2013" by NEHRDO on 27th September 2011 at Mumbai.
They were also awarded with "Indira Gandhi SadBhavna Award and Gold medal for Excellence" by Citizens integration Peace Society – Dr. Bhishma Narain Singh, Dr. GVG Krishnamoorthy, HT Sangliana, Ch Randhir Singh and Harikesh Bahadur on 18th November 2011 at the constitution club of India, Vitthal Bhai Patel house, New Delhi.
Mr.Sathish Saravanan.S & Roopa Prabhakar have also been selected for the prestigious "Global Achievers Award 2011" by Citizens Integration Peace Society, which will be presented on Dec 27 2011 during an International Conference in Dubai. Before that, On Dec 24th, they are receiving the "Indian Achievers Award" honored by IERDA recognizing their individual excellence and contribution to the nation.
To sum it up, Team AmulyaInfotech has bagged 2 International Awards, 6 National level awards in this year 2011 which also commemorates Our 10th Anniversary.
To make this day even more special we adopted a new logo that heralds a new beginning, with renewed focus. It has been a dream run all throughout and this has been possible one and only because of our team members!
AmulyaInfotech takes this special occasion to thank each and every Amulyans for their dedication and contributions they have done for us to reach this long. Since AmulyaInfotech being a 24/7/365 Outsourcing Company, each one of the employees had aspirations towards AmulyaInfotech in their own ways – Working round the clock, going the extra mile to work in odd timings, in the weekends and even during celebrations. Many of them have sacrificed their personal time and sat back at work to complete a priority task.
Each and every Amulyan share the ownership and are equally passionate about AmulyaInfotech as much as the management does. We bow down to all of them and sincerely thank them for all their contributions and made AmulyaInfotech a Success…
INDIRA GANDHI SADBHAVNA AWARD and GOLD MEDAL FOR EXCELLENCE
Mr. Sathish Saravanan.S, Managing Director, and Mrs.Roopa Prabhakar, Joint Managing Director, AmulyaInfotech were awarded the "Indira Gandhi Sadbhavna Award and Gold medal for Excellence" by The Citizens Integration Peace Society – Dr. Bhishma Narain Singh, Dr. GVG Krishnamoorthy, HT Sangliana, Ch Randhir Singh and Harikesh Bahadur at the constitution club of India, Vitthal Bhai Patel house, New Delhi on 18th November 2011. The Awards were given for their Outstanding individual achievement and Distinguished services to the nation.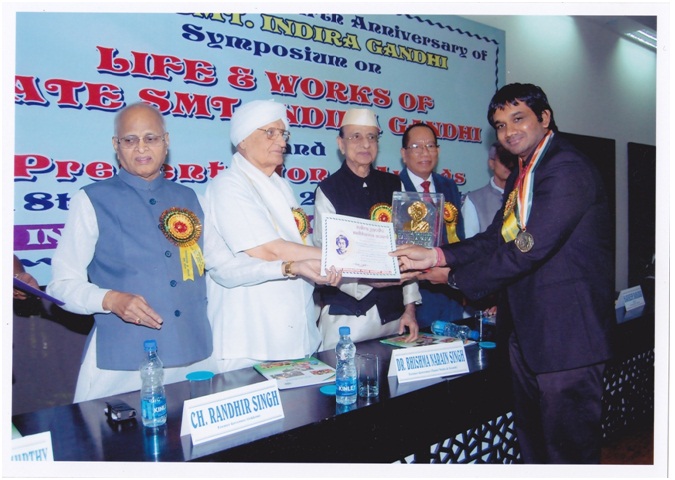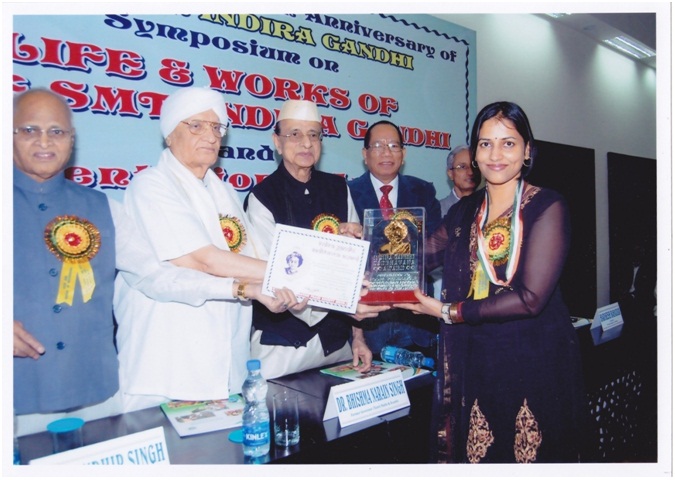 RASHTRIYA UDYOG RATNA AWARD and QUALITY BRANDS AWARD (2011 – 2013)
Mr. Sathish Saravanan.S, Managing Director, AmulyaInfotech was awarded the "Rashtriya Udyog Ratna Award" for Outstanding contribution to the Society and National Life and excellence in our field, and Mrs.Roopa Prabhakar, Joint Managing Director, AmulyaInfotech received the "Quality Brands Award ( 2011 – 2013)" by National Education and Human Resource Development Organization, at Mumbai on 27th September 2011.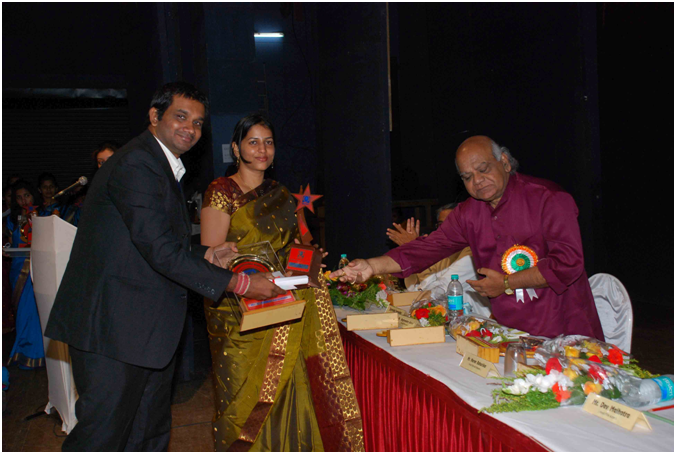 ACT celebrated its sixth anniversary
ACT Infoserve cheerfully celebrated its sixth anniversary on Dec.10th 2007. It was the day purely marked for non-stop fun where ACTians were found enjoying themselves, with the wind in their hair and sand at their feet…
For a change, the bright day was welcomed by ACTians at one of those resorts in Coimbatore called, The Green Valley. The entire place shined along the sun as it seemed like a perfect festive season.
This had been the most remarkable day in ACT history since the event contained the Re-Branding of ACT Infoserve as AMULYAINFOTECH.
The activities were all well-planned and arranged, bringing the hidden talents and skills of each and everybody to the lime-light. The noon was meant for games like Cricket, Volleyball, Swimming, Dog and the bone, and etc., highlighting the equality among the employers and employees. Resulting, the atmosphere echoed the giggles and laughter which knew no limit.
After refreshing themselves, an official meeting was arranged where everybody assembled maintaining the decorum for, which announced, the re-branding of ACT Infoserve as AmulyaInfotech – the important happening of the celebration; and also the New Board Members.
Great announcements were followed by the exciting beginning of the cultural events like: Theme Show: 'Colors and Expressions' where the Amulyans paraded on stage, leaving the audience breathless. This show was followed by Singing, Dancing and Variety entertainment program which had a bunch of participants highly entertaining the crowd with their bewitching performances.
Thus the celebration of the year ended up accomplishing the slogan of AmulyaInfotech: Eroding the gaps between different teams and different grades of officials, proving 'We grow Together!' and Encouraging overall dedication shown by each and every team members which is like this fun, non-stop!
ACT is now " AmulyaInfotech"
ACT has re-branded itself as AmulyaInfotech, Amulya is an ancient Sanskrit word which means precious or priceless. The re-branding is done due to many reasons including new board members, partnership with two other companies and also to differentiate itself from ACT, the CRM product. Aligned with the new name, also comes the new vision statement "Passionate Team. Priceless Service." AmulyaInfotech will go the extra mile to offer more than what is expected and a mind blowing customer service. This is possible only through our passionate team working through days and nights with the kind of energy which is fully ON all the time, with a heart to serve and a determination to deliver excellent and outstanding service consistently. AmulyaInfotech is not just a name change, We make the promise to improve, change, transform and reinvent in 2008.